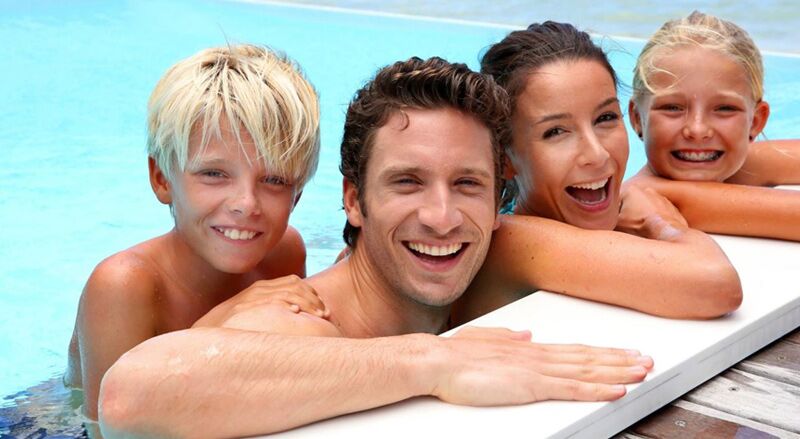 Residential Pool Cleaning Services
Our professional team handles the dirty work so you can sit back and relax!
Vacuuming and Skimming

Tile and Filter Cleaning
Service & Repairs

Regardless of the size of your pool or spa, we have affordable solutions to meet your needs.
Bulk Chemical Deliveries

We can deliver bulk pool supplies right to your door, saving you time and money.
Water Quality Solutions

We will work with you to help keep your water quality within the preferred ranges.

Daily Maintenance
Our daily plan is great for pools or spas that require aggressive maintenance schedules.
Weekly Maintenance
We have a weekly maintenance plan that may be just what your pool or spa needs.
Variable Speed Pumps

We carry the highest quality of standard and variable speed pumps to fit your needs.
LED Lighting

Set the right ambiance in your pool or spa area with economical LED lighting.
Salt Chlorine Generator

Keep your pool clean and healthy while saving money with salt chlorination.
At Triangle Swimming Pool Services, we stay on top of the latest advances in the pool industry.
We provide our customers with the best levels of water quality and savings in the maintenance of their pool, spa, parts, chlorine and other chemicals.
Triangle has pioneered the latest advances in pool services like remote commercial pool management systems and residential automated systems for pool maintenance. Some of our approaches include HRR Control systems and ORP, salt, PPG Accu-tab or ozone purification systems and liquid chlorine.
Commercial Pool Maintenance & Repair
Commercial swimming areas require the highest level of pool maintenance and water quality care of any type. These commercial pools found at Hotels, public municipalities, condominiums and resorts in Tampa, Clearwater, St Pete, Largo, Seminole, and Palm Harbor have tremendous pressure put on them with high swimmer traffic loads, and often a general disregard for care by bathers from what would normally be found in a home.
Complete Pool Cleaning Service
Special care in pool cleaning and maintaining water quality through the best commercial swimming pool service is a must. Our remote commercial water management allows us to constantly monitor and adjust chemicals for optimum water quality. A lack of proper commercial water maintenance can open the facility to health risks to bathers and liability if swimmers become ill. In addition to that if people encounter poor water quality where the water is cloudy or a green pool with algae bloom they will not want to use the facility and may never return.
Keep Your Pool Clean and Looking New
Commercial pool repair is an ongoing necessary activity. Major remodeling will be required periodically but continuing scheduled maintenance of the deck, steps, ladders, pump, filter, and tile will keep the water and area looking new and welcoming for bathers.
If commercial repair is not kept up with it also opens the facility up to liability and potential lawsuits if swimmers are injured while using the hotel, condominium, municipalities', or resorts facility.
We are sure you will find Triangle to be the best commercial pool repair company in Tampa, St Pete, Clearwater, Largo, Seminole, and Palm Harbor. After all, we have been Tampa Bay's residential and commercial expert since 1959!
Residential Pool Maintenance & Repair
Homeowners decide to have a water feature or spa because they want a wonderful place to relax, entertain and enjoy at their home. When making the decision they seldom consider home swimming pool services and repair. However, these come with the territory. The preferred way to get the maximum enjoyment out of your backyard oasis is to hire the best pool service company and a truly outstanding repair company in Tampa, St. Pete, Clearwater, Largo, Seminole or Palm Harbor. That would be Triangle Pools.
The use of our company for complete pool cleaning service and repair over the long run will save homeowners money too. We manage maintenance in a way that everything about your backyard water feature and spa will last longer. We select the right chemicals in the right amount. We replace and repair parts just before they fail. Reducing the risk of causing more damage to the system or potential injury to your family and guests.
Pool Service at Your Home or Business
If you are a homeowner in Pinellas or Hillsborough county or the owner of a commercial pool in Tampa, St. Pete, Clearwater, Palm Harbor, Largo or Seminole Fl and would like a better way to maintain your swimming pool call Triangle at 727-531-0473 today for the best swimming pool services in Pinellas County and Hillsborough County.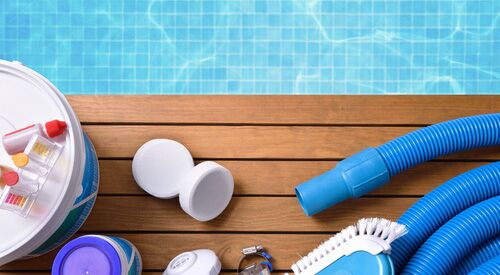 Commercial Service
Our commercial pool and spa cleaning services cover everything you need to keep your water feature a beautiful focal point for your business.
Three visits per week

Flat rate service available

Chemicals and labor included

Vacuuming & skimming as needed

Tile & filter cleaning as needed

Quarterly in-house water analysis
Testimonials
We are a proud member of the
Florida Swimming Pool Association