Bulk Chemicals & Supplies
Triangle Pool Service is the largest leader in bulk and mini-bulk distribution of chlorination and balancers of all types for Commercial Swimming Pools in the Tampa Bay Area.
We use state of the art delivery trucks to deliver our chemicals and supplies. All bulk liquid are sealed or metered for accuracy.
Deliveries are free and we offer volume discounts for bulk orders.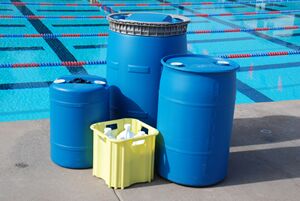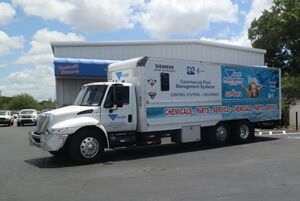 Bulk Supplies
Full line of pool chemicals

Sodium Hypochlorite

Calcium Hypochlorite

Sulfuric Acid

Muriatic Acid

Filter Media

Balancers

Enzymes

Sequesting Solutions

Tile Cleaners

Containment & MSDS sheets for all chemicals
All products are NSF approved for commercial swimming pools.